Introduction
There are several tricks and smart ideas that you may utilize to quickly brighten up your home and transform your living room. It might be as easy as switching out the bedding. Here we put up a helpful list of secret techniques we use to transform every living area into a cozy home.
7 tips to transform your living room:
1. The right accessories and wall hangings:
The accessories you select for each space define its aesthetic and utility. You can use the items that are vibrant, and energetic to keep you charged. Cushions, blankets, and linens scattered all around the furniture reflect the owner's taste.
Soft colors and patterns will symbolize the peacefulness people seek in their daily lives. Furthermore, the presence of soothing tones across the space rapidly gives the idea that the location is intended to be a relaxing environment.
Similarly, displaying paintings and portraits throughout the area may provide color while also expressing culture.
2. Create a theme:
Consider a broad theme when designing a living area to make it look complete. The theme you select will help you plan the rest of the furniture, furnishings, fittings, and decorations for the entire area.
The theme will communicate a narrative or reflect a consistent appearance and feel in your living space. This will also act as a foundation for future modifications.
3. Plan living room corners:
The simplest living room concepts offer an area that is pleasant enough for the family to gather while still functioning as a location to welcome people and guests. The architecture of the living room must be beautiful and pleasant in order to provide a relaxing environment for creating bonds.
Pick a good softer or lighter color range and home decoration style for the space to create peace and love. The northeast corner of the drawing room must be jumble-free for peacefulness. The use of flower pots and artworks of the environment or scenery will not only improve the peacefulness of the area but will also produce energy and enthusiasm.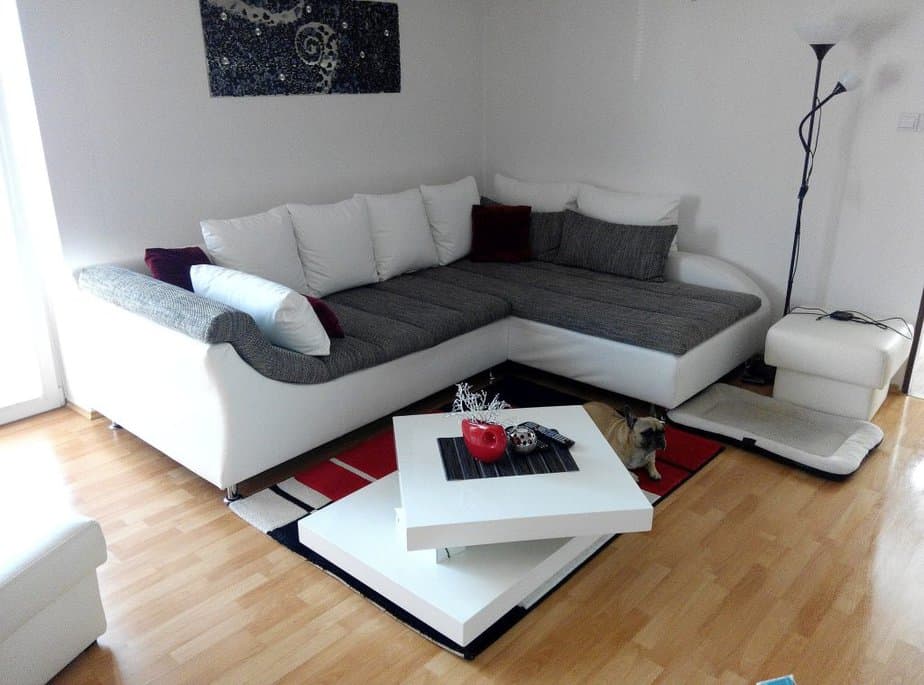 4. Light up:
Lighting is essential to any effective decor endeavor and, like reducing window coverings, can completely transform your living room. A covered light fitting can be replaced with a non-shaded cross fitting to lighten up and refresh the space. Place a dimmer to allow you to lower the light output to create a more dark atmosphere for nighttime. When feasible, employ several levels of illumination to generate a multilayered 3D impression.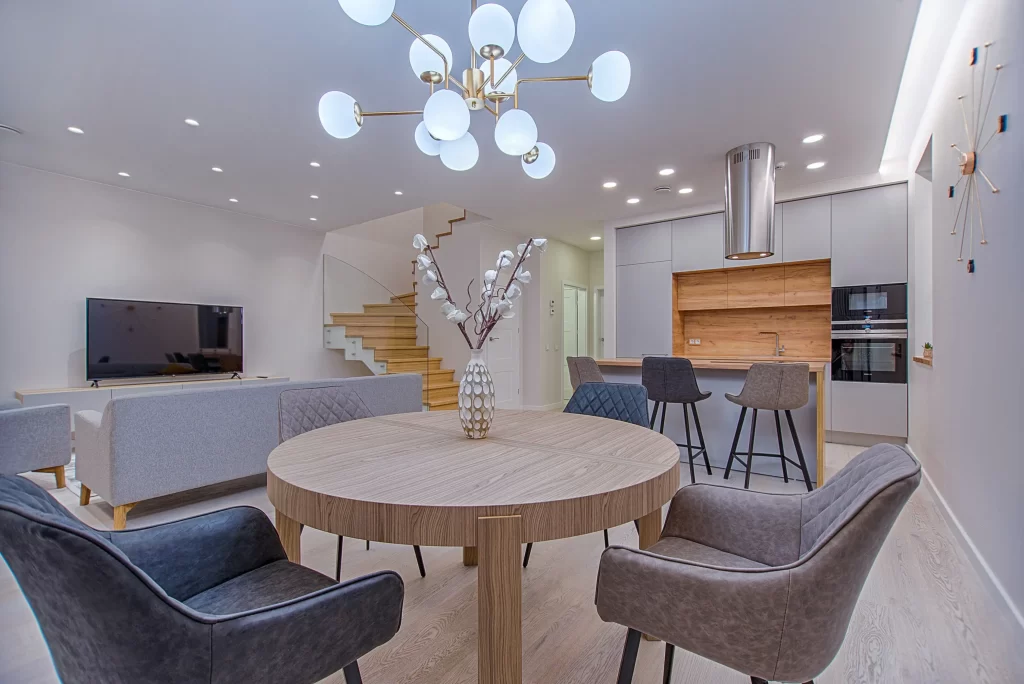 5. Change the floor:
Remodeling the flooring with a solid floor would instantly change a living area, reflecting light and creating a neat, fresh mood. The new wood and tile-effect veneers are just stunning.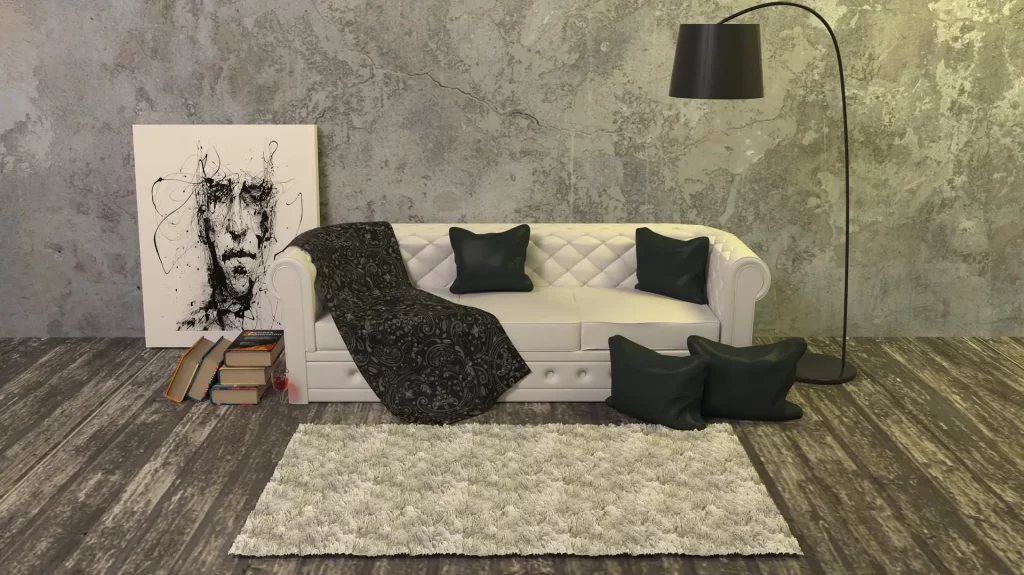 6. Change the furniture layout:
Changing furniture may improve the appearance of a room and can completely transform your living room, but be as accurate as possible.
Furniture of various sizes may make better use of existing space, but sometimes something as simple as altering an entry or just removing an extra door may allow you to explore the furniture design.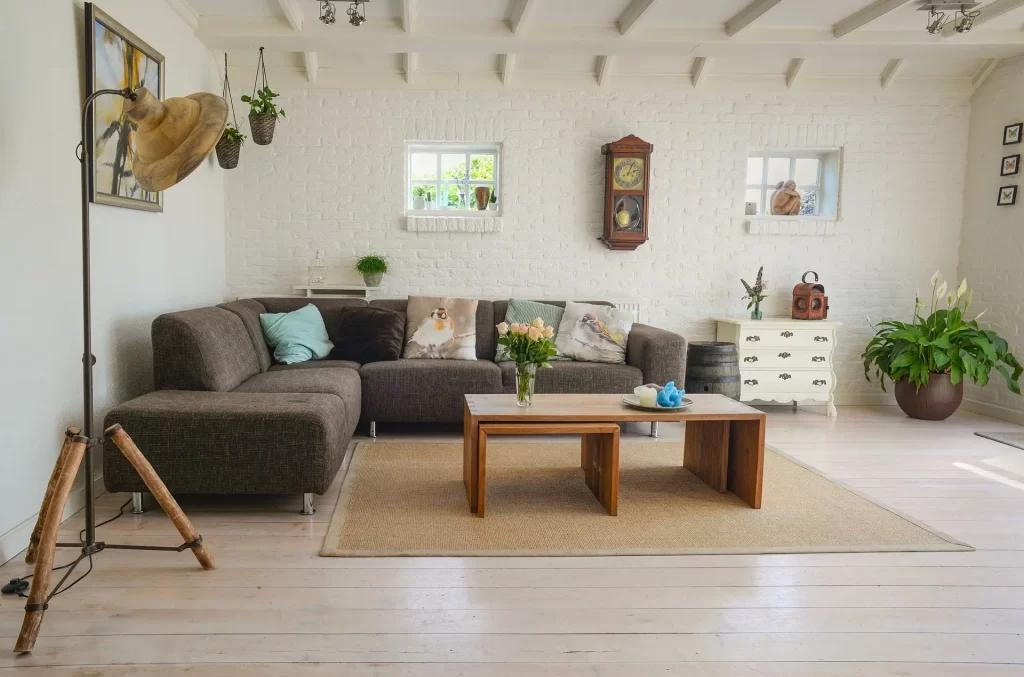 7. Change the color pattern:
This is the most significant change. Before you start, think about what you want. Avoid mistakes and maintain the room's color and texture balance.
A single panel of wallpaper on a specific wall can completely transform your living room. To achieve an elegant look without breaking the bank, only one wallpaper roll is required.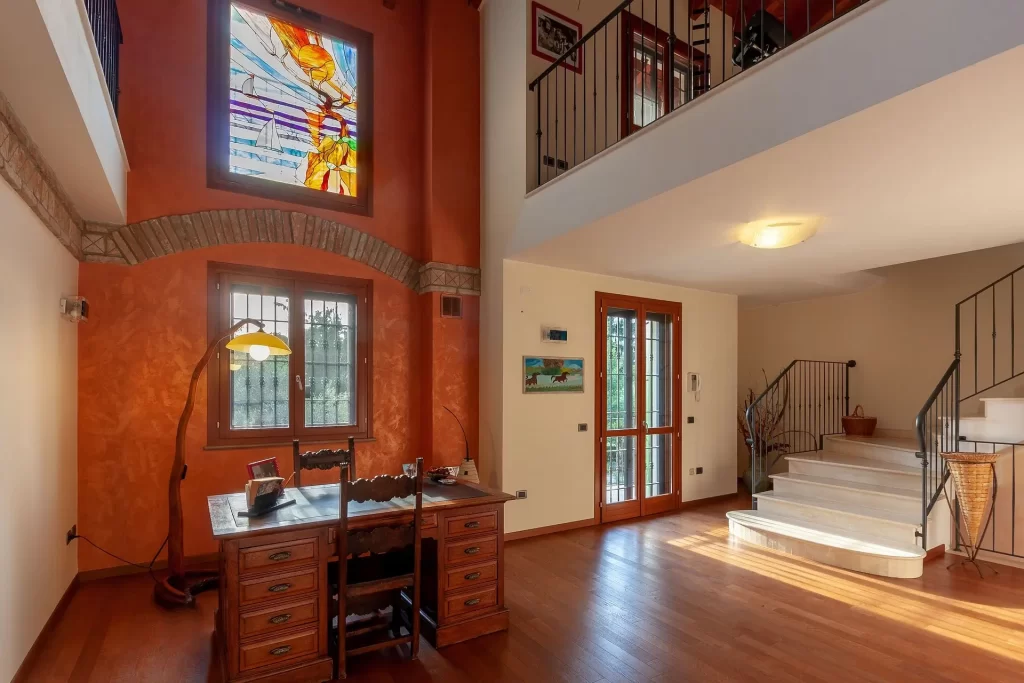 Conclusion:
So, above are the 7 easy steps you can completely transform your living room. This works equally well in a three-bedroom apartment or even a single-room apartment where you want to create a cozy and beautiful environment.
Related articles: