Introduction:
Wall decorating is an inexpensive method to update the appearance of your house. On a bare wall, you can explore your design ideas, and there are full of options. So, make your creativity and transform bare walls into gorgeous works of art with creative wall hanging art. In this article, we discussed the 10 best and most affordable ideas for home wall decoration.
10 Best ideas for home wall decoration:
Add texture:
Colour is generally the very first we think of when we are trying to brighten up the walls, texture is also a powerful approach for doing so. Texture adds character and personality to a room, and even contrast designers may benefit from it.
Applying costumes to your walls with different materials like stone, bamboo, acrylics, and wallpapers with apparent surface impacts quickly brightens up an area that's feeling boring without occupying additional space.
Texture in interior decorating is the combination of furnishings, fabrics, items, and surfaces in a variety of things that interact with one another to create aesthetic value and feel diversity in a space design.
A space without texture is flat, dull, and incomplete. Texture may create a place more attractive, inviting, and delightful to look at and live in. So, adding texture is one of the best options for home wall decoration.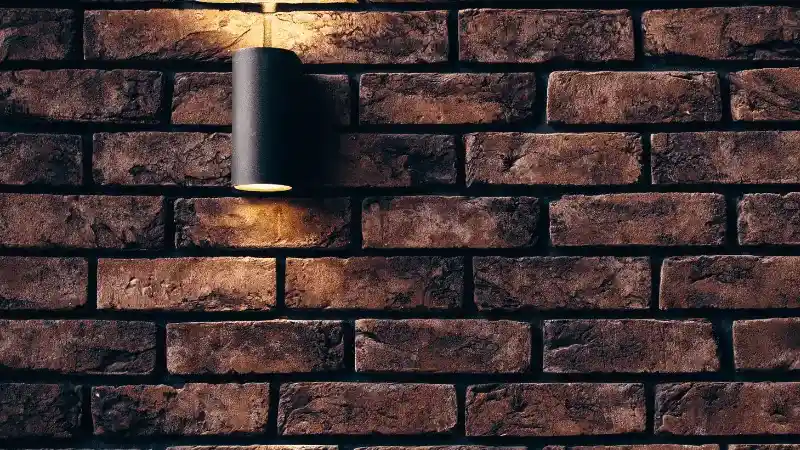 Use mirrors in different shapes:
Mirrors are very popular, and so this wall decor concept takes designers to a new dimension of home wall decoration. Mirrors are utilized in a number of ways in interior decorating since an interior designer has so many options with them. When built in a new way, mirrors may transform dull rooms into a dynamic modern look.
Mirrors may be utilized as art when they are creatively arranged and placed against a single big wall. Your wall must match the color and shape of the entire design concept, as well as the other pieces of furniture in the room.
Whenever selecting mirrors for your wall, you should think about both the style and the purpose. Arch mirrors are popular. Because of their distinct design, they may provide a sense of sophistication while creating the impression of a bigger room. Consider the general style of the area and ensure that it fits the current decor.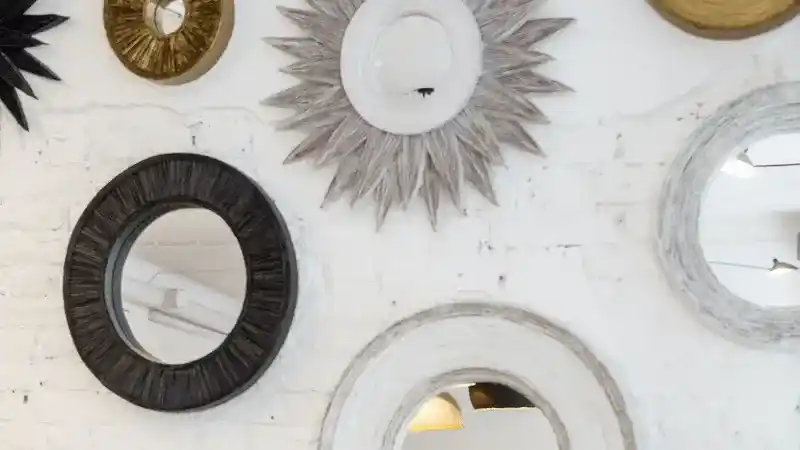 Hang some pictures:
Presently, no home is perfect without wall art concepts, whether it's in the bedroom, dining room, corridor, or any other space. Putting paintings, and images, is the perfect way of wall decor ideas around, and it's the best way to add life to a dull or boring environment.
Such wall art ideas will bring life to every blank canvas. By incorporating a touch of your individuality into your living room themes, your complete home wall decoration concept will come in balance.
To add an attractive touch to a bare wall, try a magnificent combination of images arranged in an uneven design.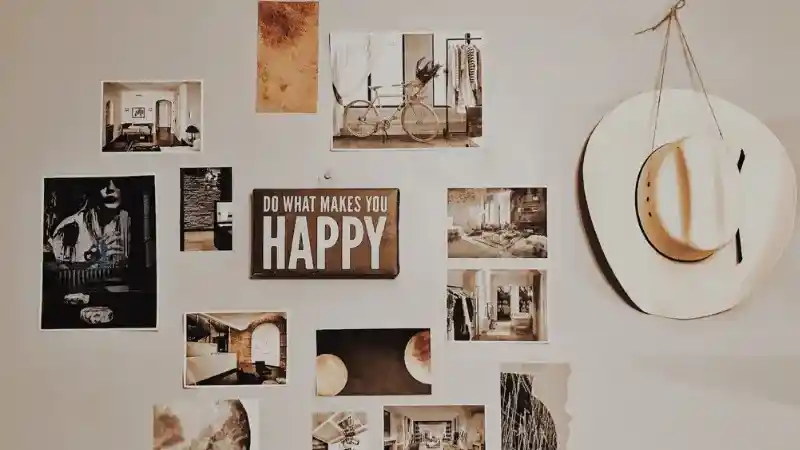 Design walls with furniture:
You can decorate your wall with products such as white brick stone wall shelves, artistic home wall decoration with wood desk furniture design, wooden blowing shelf design, wood decor wall racks, and more.
I like bookcases stuffed with wonderful stories, decorate a wide empty wall with an attractive bookcase is one of the best choices for an attractive home wall decoration.
Also, you can choose a combination of closed and open cabinets to make your life easier in terms of storing things.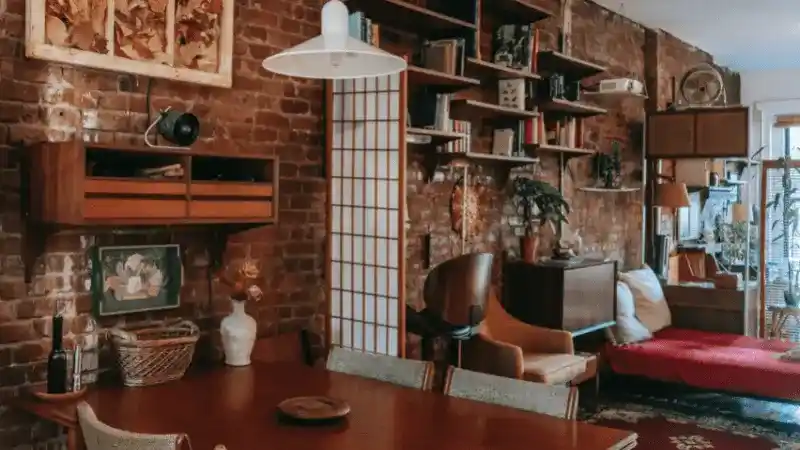 Wallart:
Wallart is an important component of a well-balanced home wall decoration, and by adding the right decorations, colors, and elements to your walls, you can create a welcoming and pleasant ambiance.
This is a conceptual art platform that offers a variety of art styles. A high-quality artwork that adds elegance and creativity to daily life. Interior designers have unique ideas to create any design and transform your area into a vibrant environment.
You can produce artwork that adds a personal touch to any location, such as murals, and sculptures.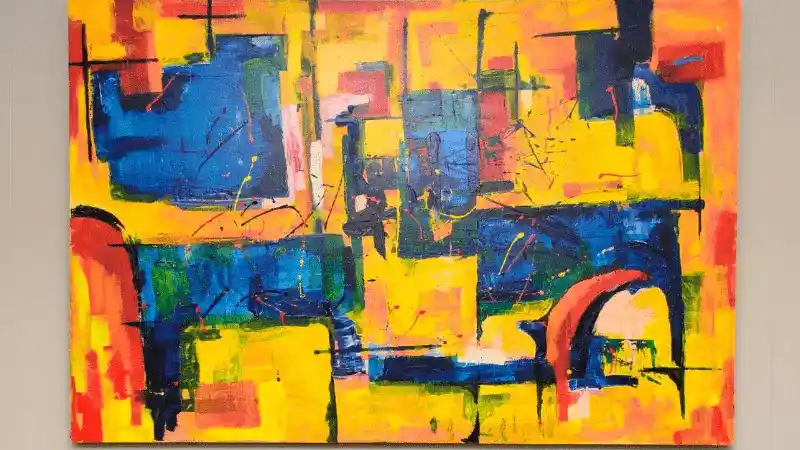 Lacquered Walls:
Lacquered Walls are quite shiny and lively. They bring Cinematic glamour to your house. It will captivate your guests with its elegance. Lacquered paint colors are very easy and affordable to achieve and are ideal for dark surfaces to reflect light.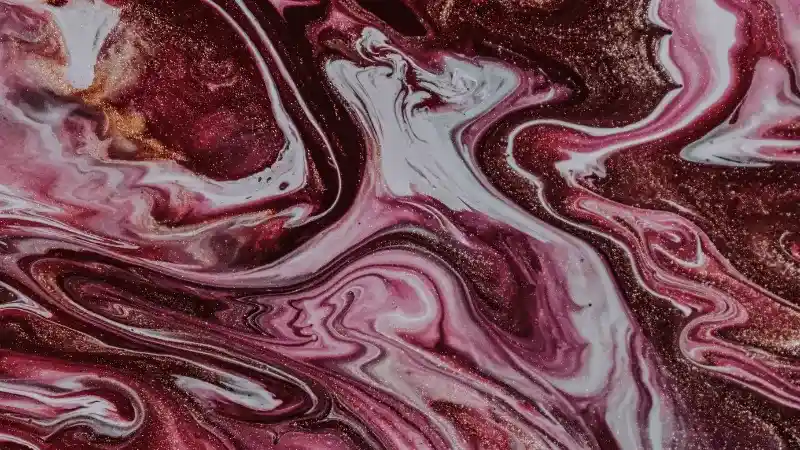 Walls with wooden finish:
Wooden walls are more costly than brick or plaster finishes, making it a desired but not necessarily cheap alternative. Naturally-lit wooden walls give atmosphere to your sleeping environment.
The wood wall finish is a modern approach to creating a classic style for any environment, or home wall decoration. Wood's stunning look not only looks good, but it also gives dimension, appearance, and comfort to a space.
Polyurethane can be applied with organic or synthetic brushes, cloth, scraper, or jet. Polyurethane is a fantastic all-purpose finish that may be utilized on practically any sort of interior wooden work.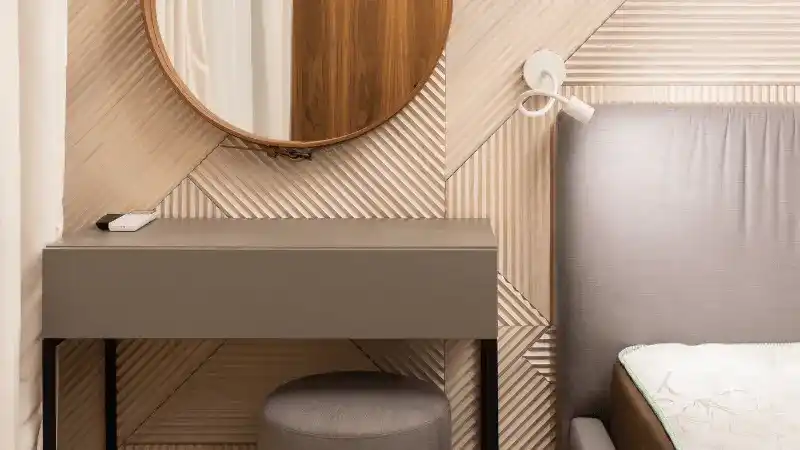 The Gallery Wall:
You can make a completely different look with a customized gallery mix. Create your wall to appear as if it belongs in an art gallery. It looks unique when the panels are identical in size, and color and the backdrop is set along an identical pattern.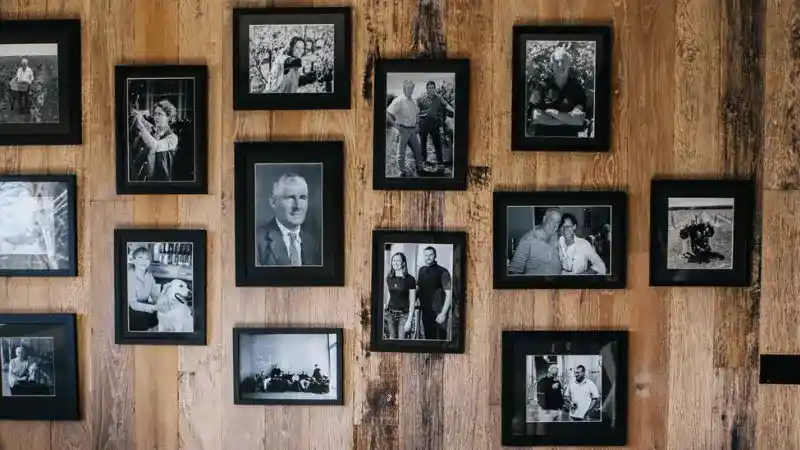 Place a big picture on the wall:
Begin using something large, such as a huge picture placed on the wall to heighten the area, and place furniture on the wall side.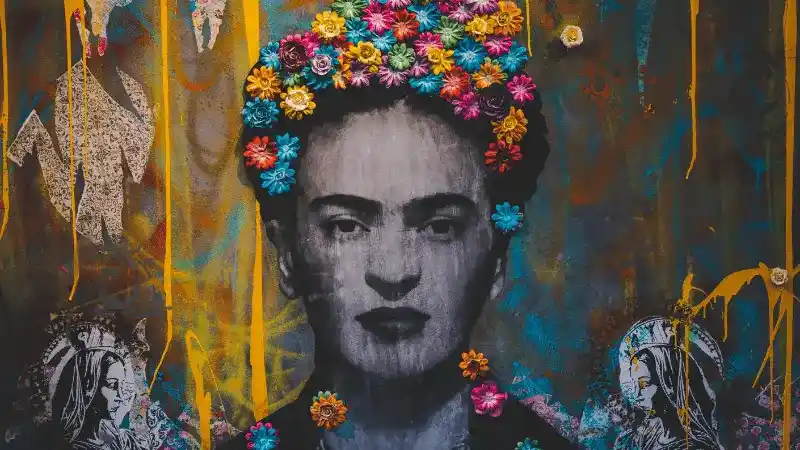 Add greenery:
Greenery is not only physically pleasing, but it also adds new tastes. With the world adopting nature, a green wall is a suitable option for a bare wall. You may add some grasses or floral plants to add greenery. Also, you can utilize some simple wall-mounted plants.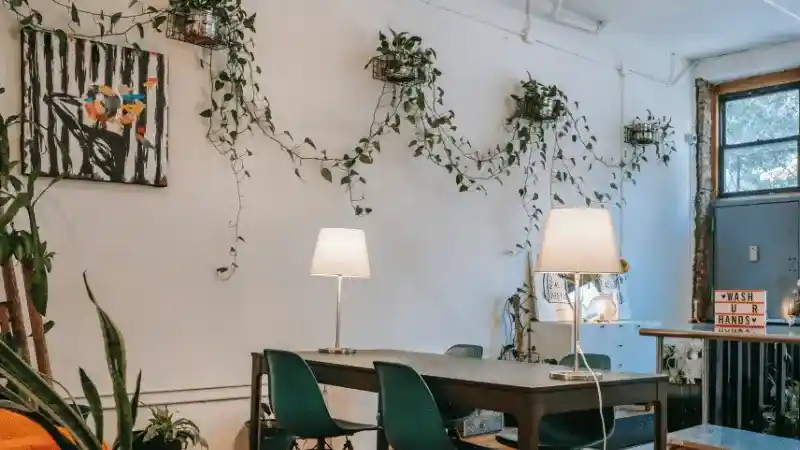 Related articles: