Introduction:
The beauty salon interior design should provide maximum comfort to customers while also being convenient for employees. Making the interior decoration of your shop is one of the most important things to do before starting any physical business. 
People should be drawn to that location because of its beauty. To attract customers' attention, your salon must be well-designed, fashionable, and appealing.
Why need an attractive beauty salon interior design?
The first impression is important. The first impression is said to be the last impression. Remember that you only get one chance to make a first impression, so take advantage of it.
The most important aspect of the beauty industry is its style. The salon's interior design can make or break your business. You must create a good interior design in order to outperform your competitors, attract more customers, and convert them into loyal customers. Whether it's a new or returning customer, your salon should always be presentable and clean.
Your design style communicates to your customers who you are. When a client visits the salon, the beautiful interiors leave an impression. Your interior design reflects your values as well as the experience you intend to provide to your customers.
Your interiors should be beautiful and stylish in every way. This is required to keep the customer and ensure the success of your business. Your salon is your creative outlet because it demonstrates how you experience the beauty and express yourself to the world.
Express your goals and values when designing your space, and create a beautiful and functional salon that customers will want to return to.
Your beauty salon should be appealing and elegant to both customers and employees. One significant advantage of the salon's interior design is that it makes the best use of available space while remaining comfortable for both customers and employees.
The interiors ensure that there is enough space for all of your furniture and equipment, as well as enough space to move around without colliding with customers or coworkers.
Interior decoration professionals are skilled at designing and constructing stunning, multi-functional, and elaborate interiors within a limited space and budget.
Low budget beauty salon interior design ideas:
The ultimate beauty is simplicity:
Several beauty salons prefer a simple design. That is also easy once you start working on a small-budget beauty salon interior design project. Customers can be given a good impression by using a simple, sleek theme.
Make a plan:
Before you begin interior design and purchasing items, you must first determine your business ' needs, client type, and budget.
Similarly, you should identify the primary factors, necessary items, and desired renovations to ensure that you get the best value for your money.
Reflections:
Mirrors are really an important part when designing a salon. Don't ever put mirrors next to one another because they freely reflect light, ruining the general environment of the beauty parlor. Correct mirror choice is an important thing for low-budget beauty salon interior design. The salon appears spacious due to the use of bare mirrors.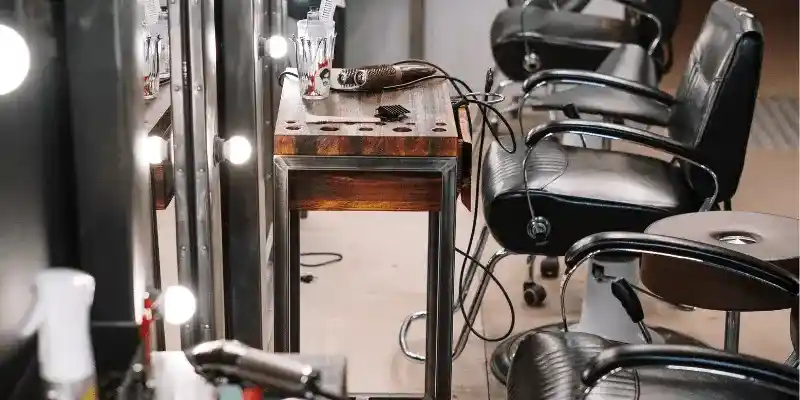 Making a Waiting Area
It is necessary to have a small area where customers can wait for their turn. People must find this to be the most interesting area. Everything required to keep customers entertained must be included in the beauty salon's interior design. Because people enjoy reading and listening to music, place a lovely magazine stand and a sophisticated music speaker in the corners. Place a TV near the waiting area. Include sophisticated sofas for relaxation.
Energy-saving lighting:
Use natural light and lighting fixtures like LEDs and CFLs to brighten up the beauty salon interior design. If you use salon ceiling lights, you won't need to install additional lighting in each work area. It will also help you to save money on electricity.
Flooring Materials:
Budget-friendly flooring options for an elegant beauty salon include laminate flooring, vinyl, and ceramic tile.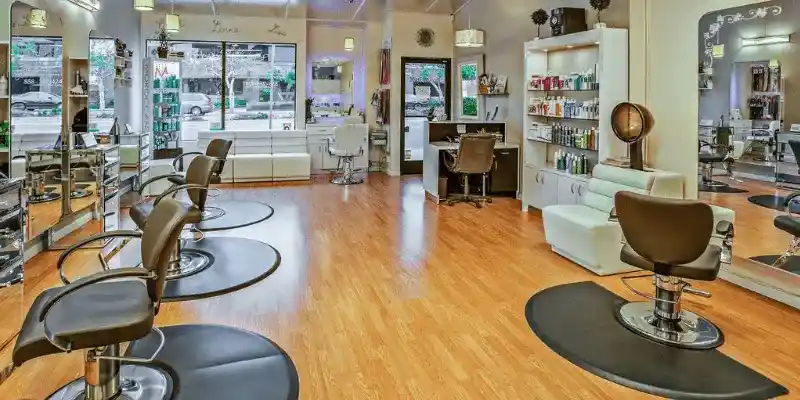 Install the shampoo station near the waste and water lines:
This tip will save you a significant amount of money on plumbing. Pipe runs that are shorter reduce the risk of damage and leakage.
Make it royal:
Make a feel royal to the beauty salon's overall impression. Design it as magnificent and energetic by using the recent pastel shades. Based on your budget, choose tables and chairs with a lavish finish, such as wood or stone. Every area decorates differently, making it appear incredibly bright.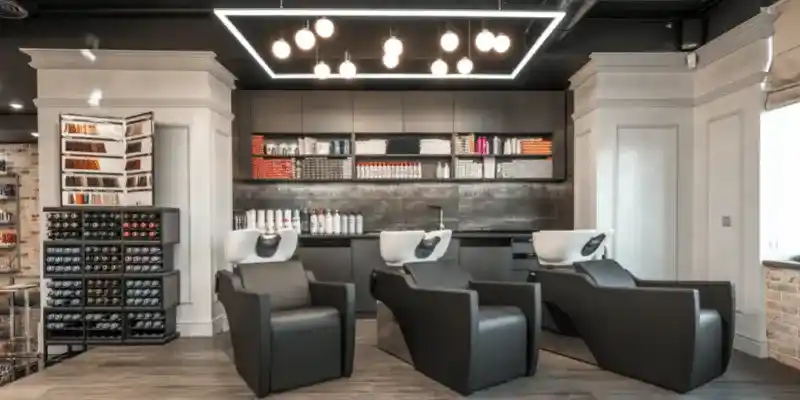 Small cash counter:
Even if you have limited space, you will require a small reception. Place a table strategically to serve as a cash counter. To earn extra money, the area behind the counter can be used to display retail products.
Designing the signage:
Beautiful signage is a great way to promote your business. For your budget-friendly beauty salon interior design, you can use large, eye-catching waterproof letters, colored signs, or decorated wood.
Related articles: